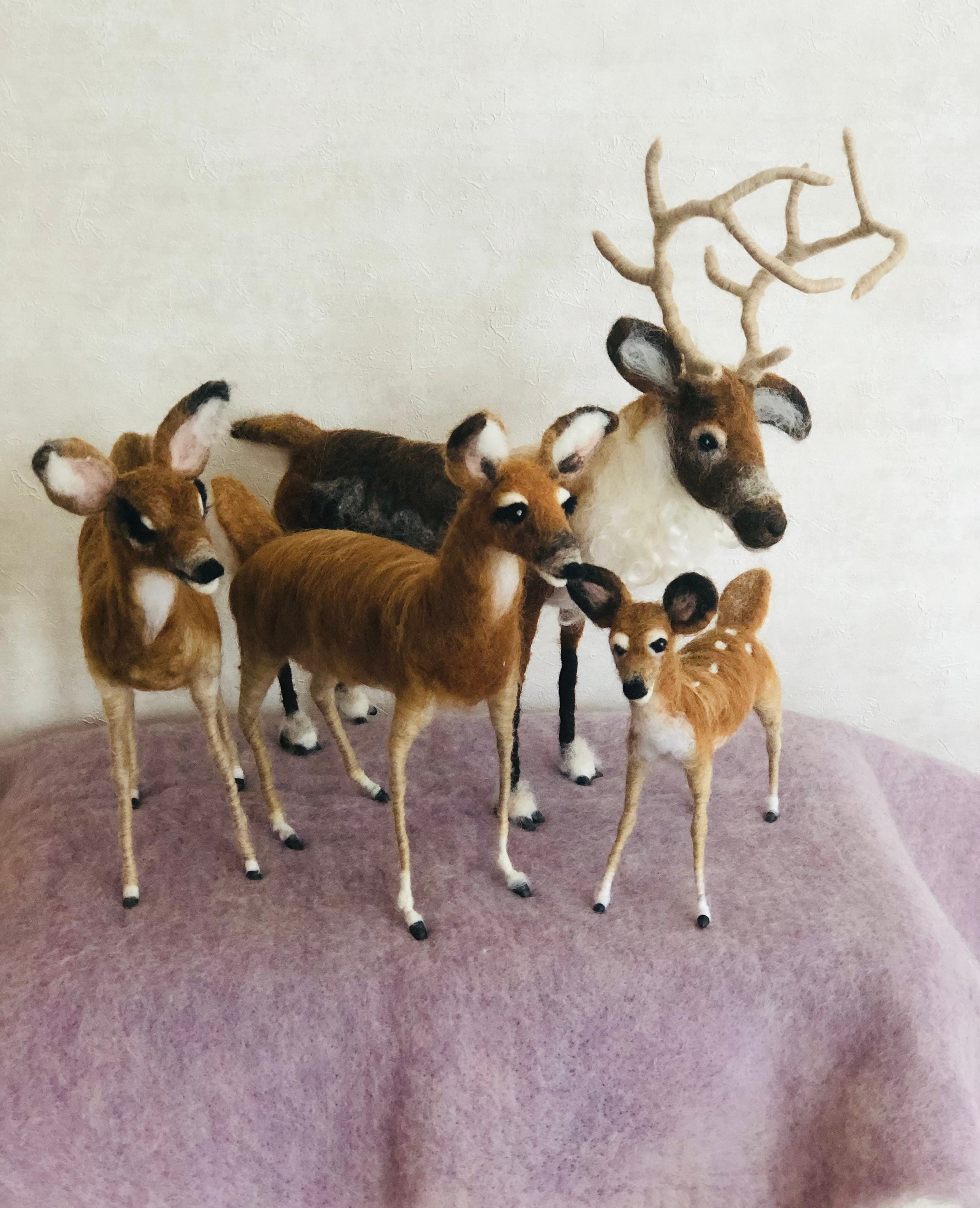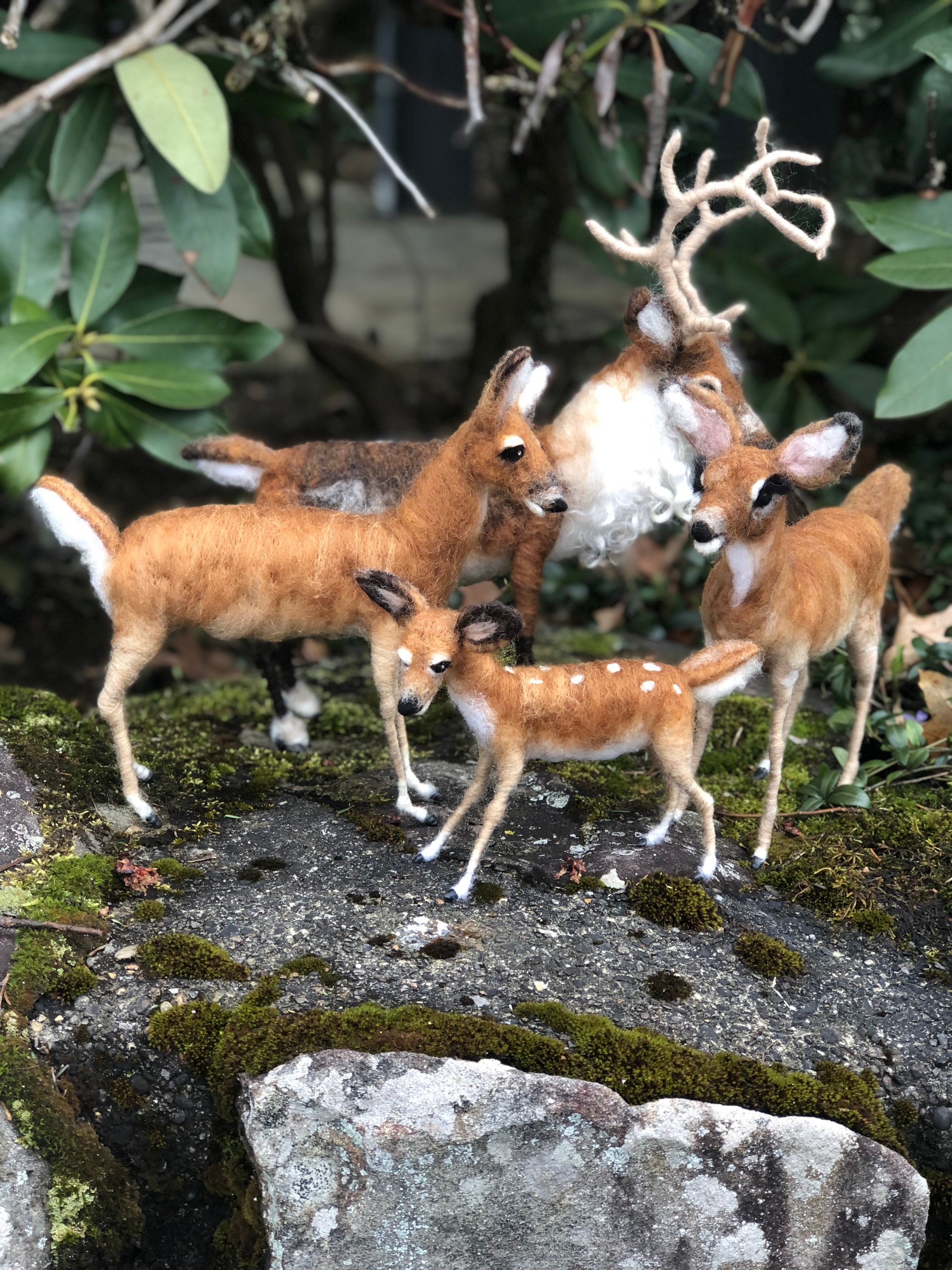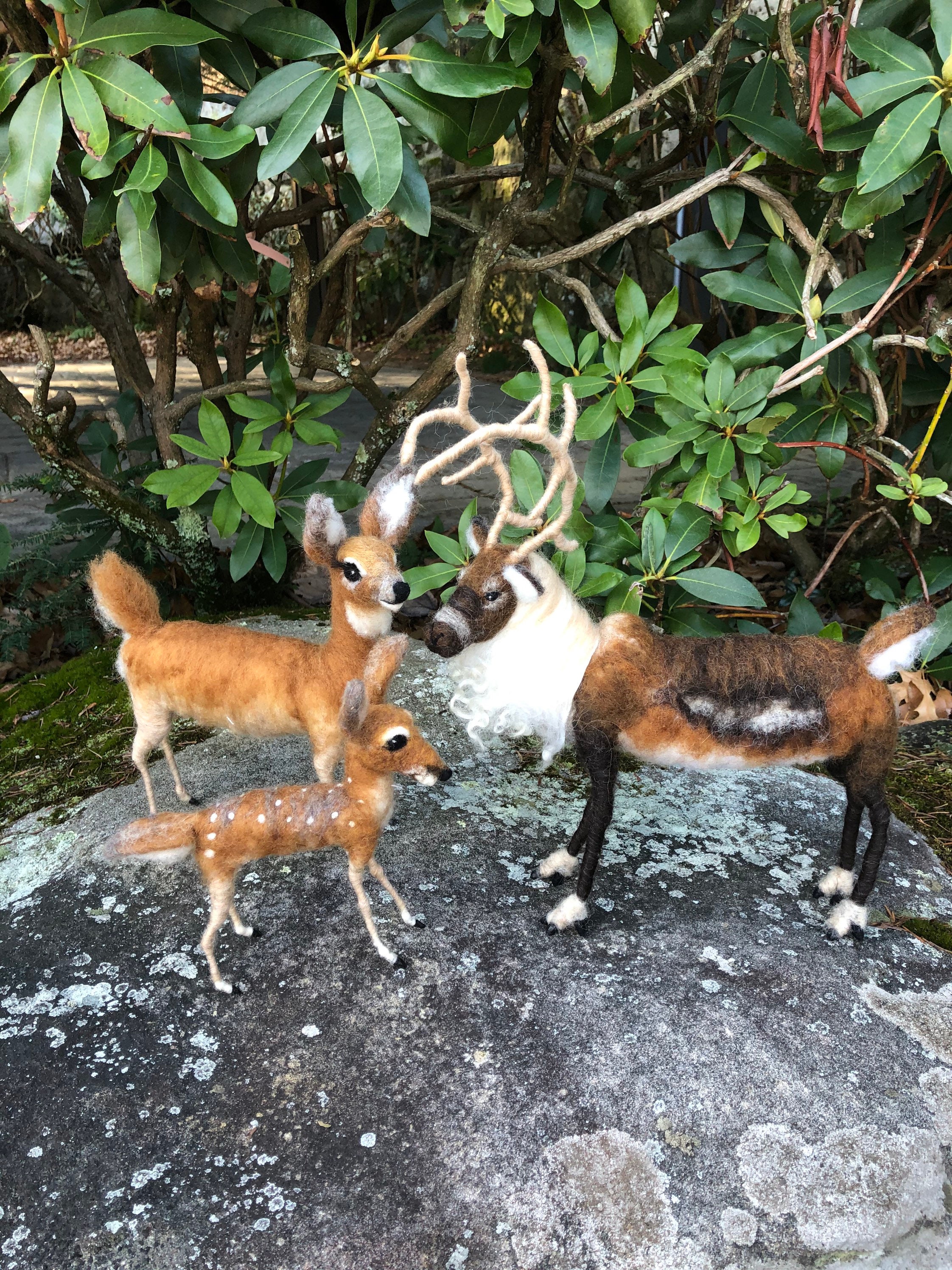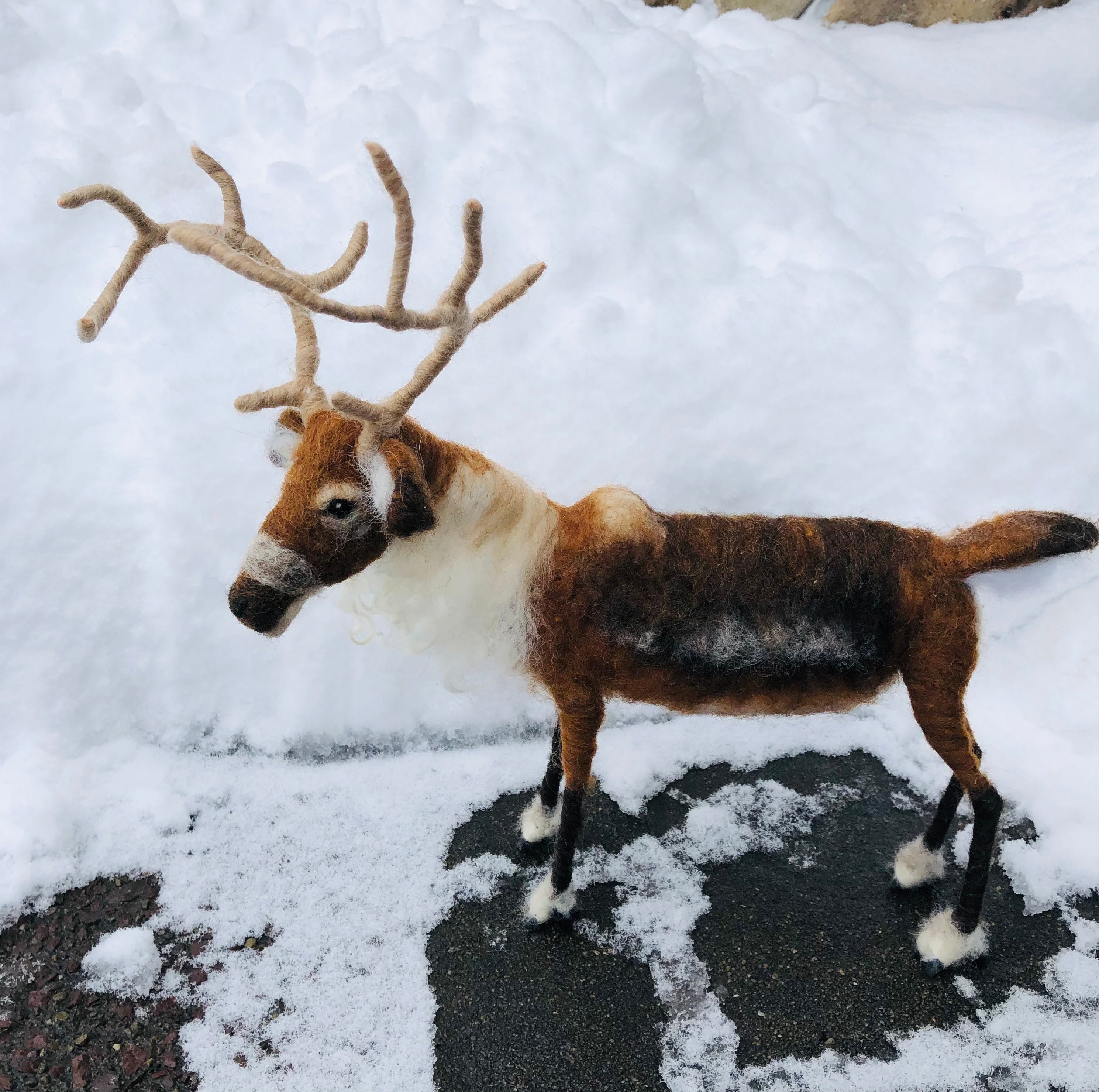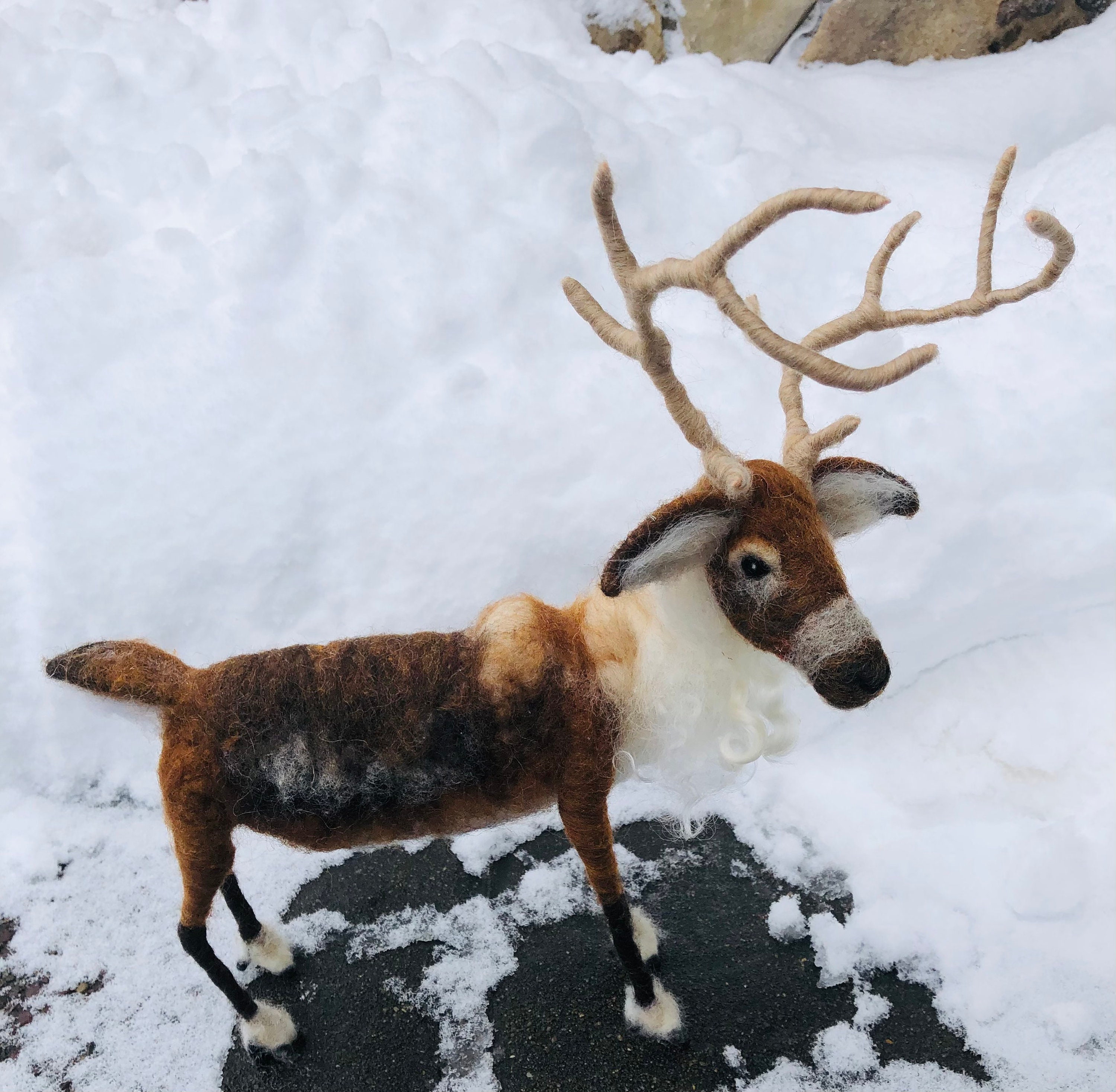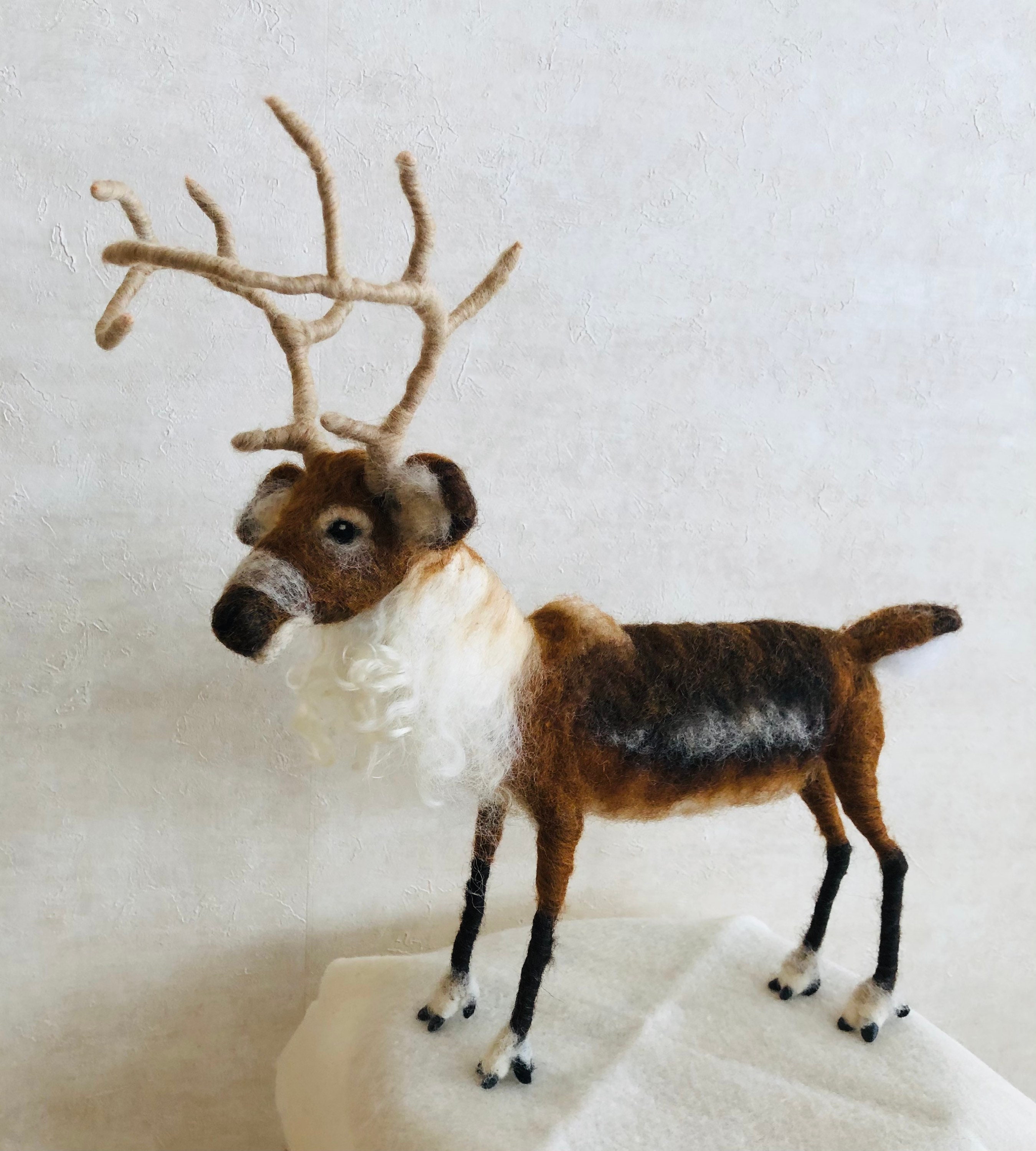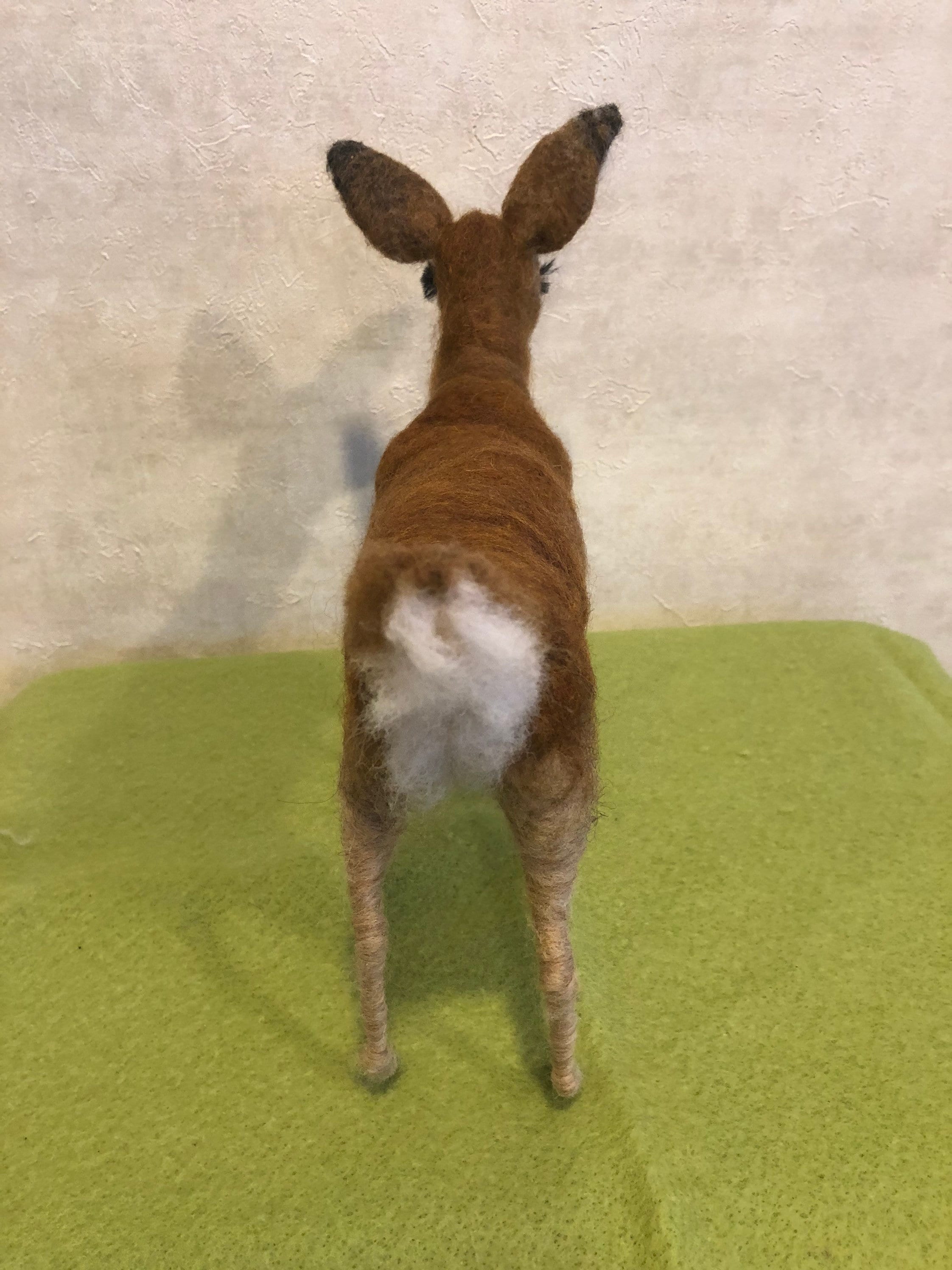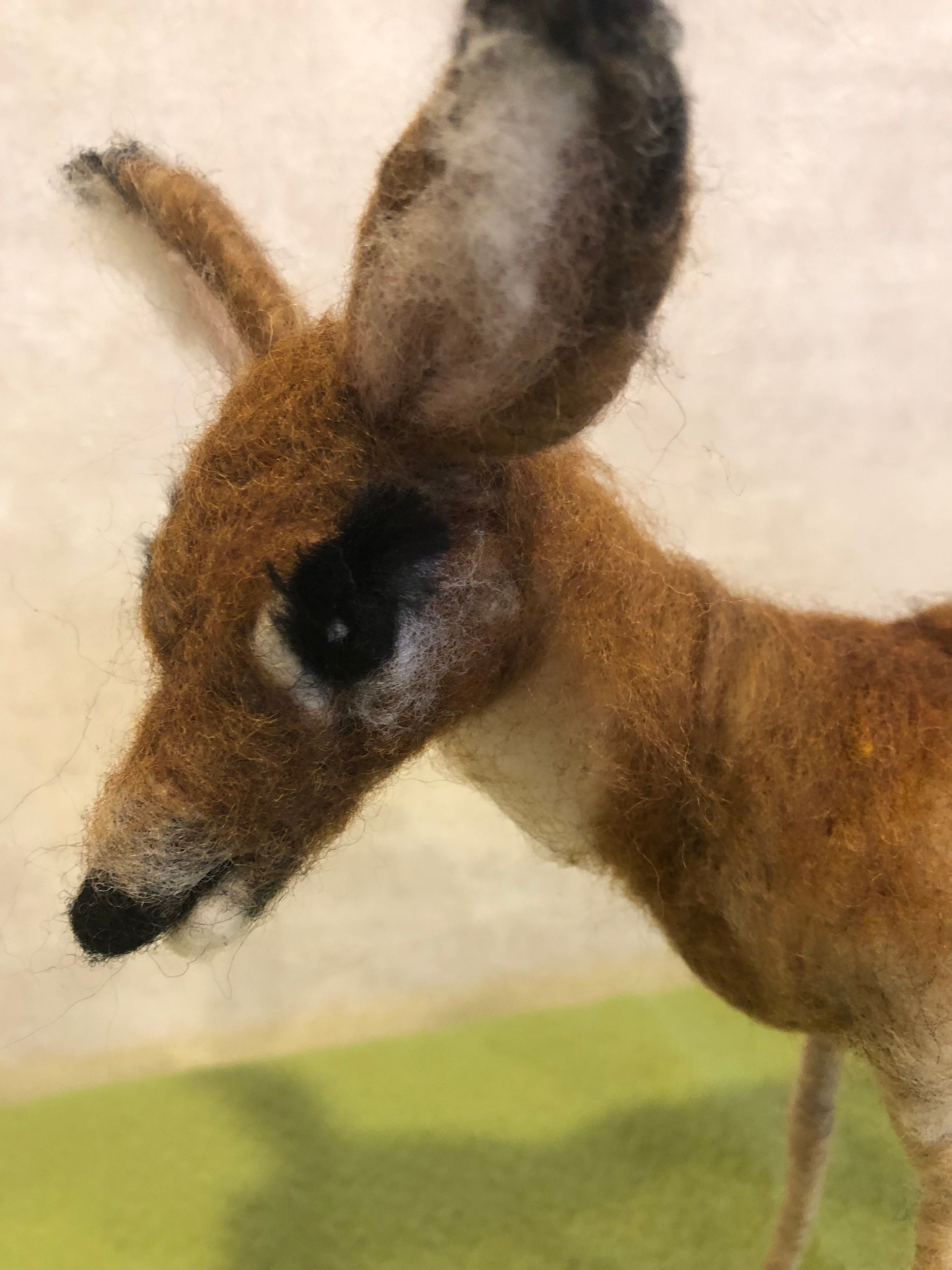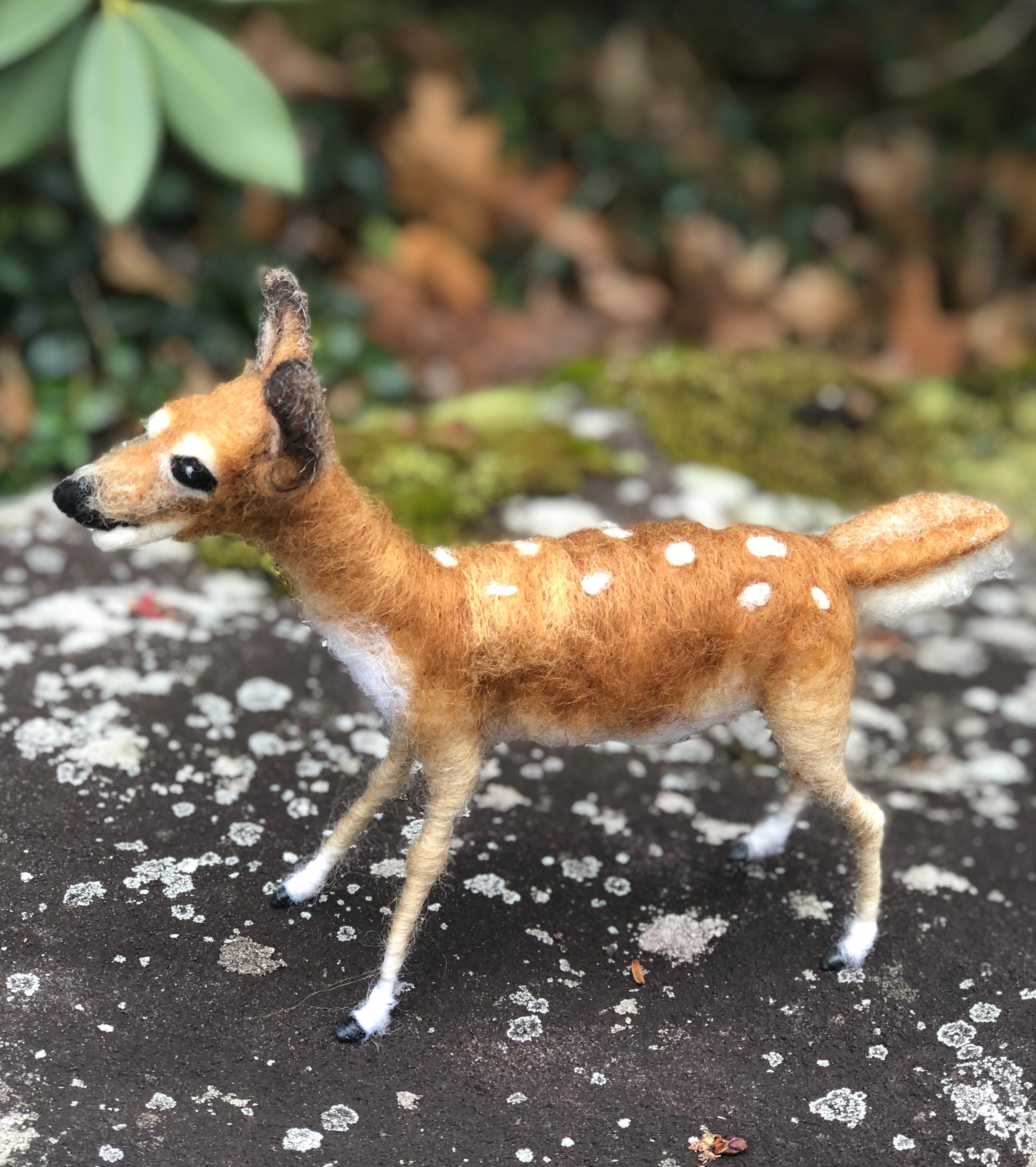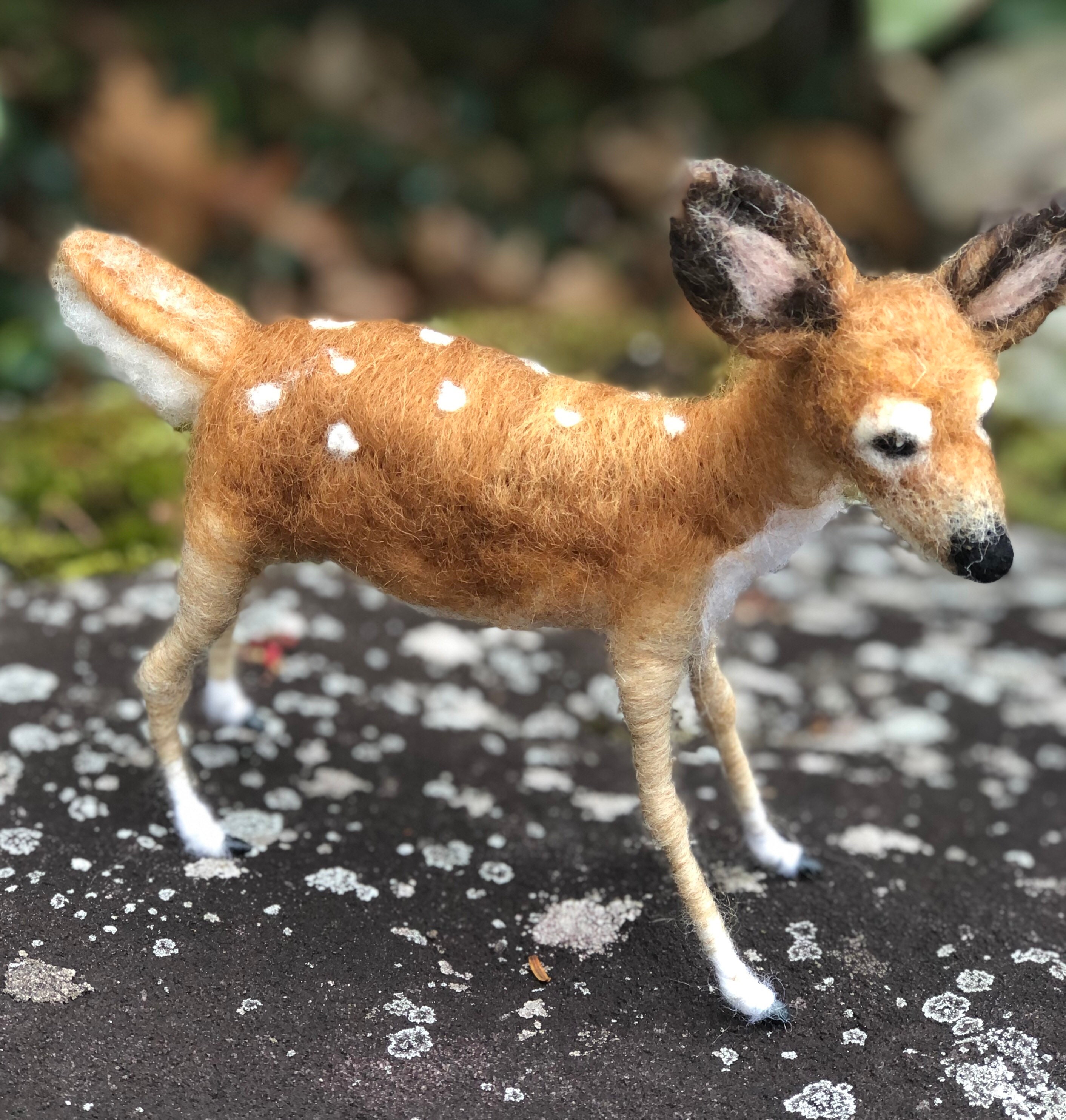 The fawns are made of wool over a wire armature. Fawns measure approximately 7" high and 8" long. The armature helps them to be posable. Momma stands approximately 9" at her head and is about 11" long from nose to tail. Buck is approximately 15" to the top of his antlers and about 12" long.
Add one to your holiday scene or stand them on a shelf to use a an decoration year round. Add a wooly pine tree for the little fawn or momma to shade themselves under.... so many possibilities.
***if purchasing more then one piece please message me first to help with shipping***
Gorgeous Reindeer! Bigger than expected. Going to look gorgeous on my Christmas display. Love the freebee also. Thank you!
Awesome work! Beautiful detail! Love it!
So beautiful I decided to get the whole family!